Description
Too busy to go to the spa? Give yourself the gift of a relaxing massage in the comfort of your own home!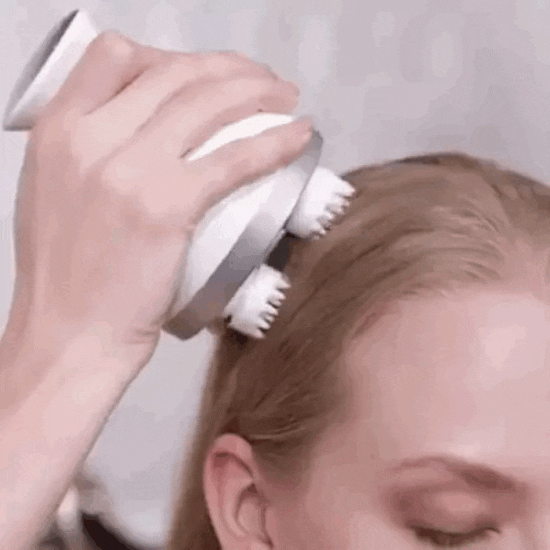 Nothing soothes your mind and body after a long day as much as a relaxing massage does! The ORTOREX™ Electric Hair Scalp Massager will stimulate acupuncture points, relieve subcutaneous tissue, untangle the knots, and promote blood circulation.
When you massage your scalp, your entire body relaxes almost instantly. A head massage can help you reduce tension headaches and melt away your stress in minutes. If you're dealing with hair loss or thinning hair, a good scalp massage stimulates your hair follicles, allowing more blood flow and nutrients to fuel hair growth.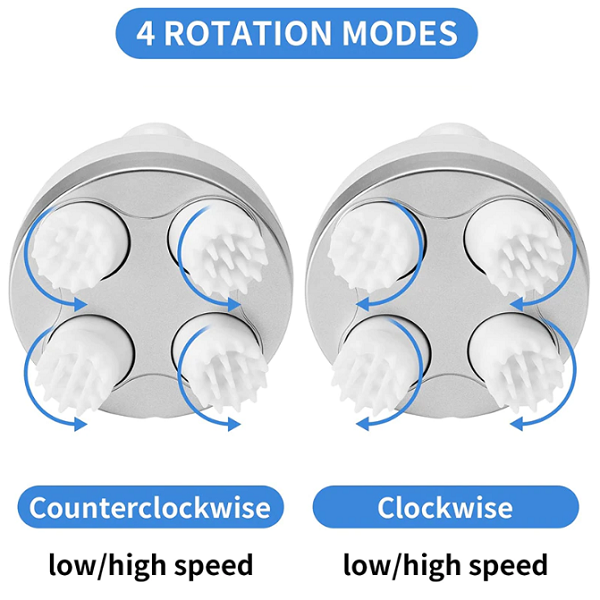 Our Head Massager has 4 massage heads with 28 individual nodes, which rotate both in clockwise and anti-clockwise directions, giving you a soothing massage. All you have to do is sit down, press the 'On' button, and feel the relief from muscle tension. The device can also be used for whole-body relaxation — massage your scalp, neck, shoulders, back, arm, leg, foot, etc. Or you can carry it on the go, enjoying self-massaging whether in travel or at the office.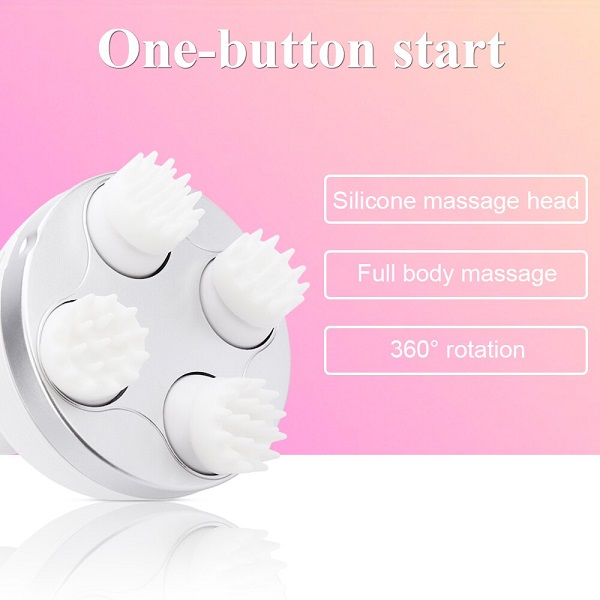 The benefits of using the ORTOREX™ Electric Head Massager:
Helps to solve the problem of hair loss and boosts hair growth
Strengthens cell metabolism when used on the neck and shoulders
Promotes new cell regeneration
Eliminates fatigue and releases stress
Improves memory and enhances brainpower
Improves sleep quality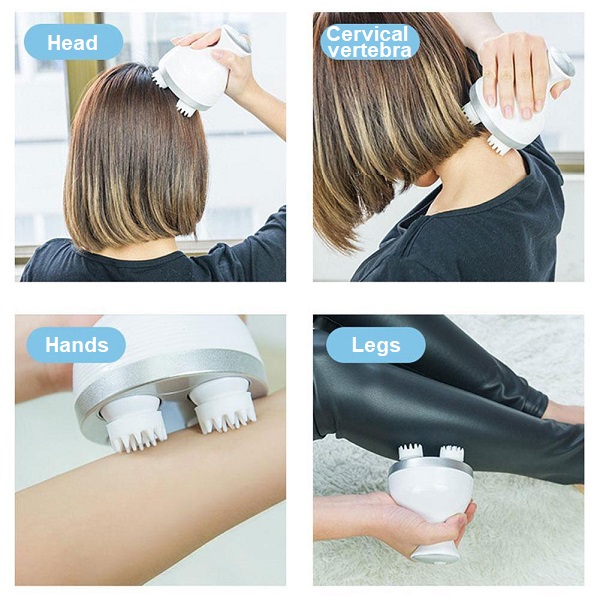 It is a great massager to use in the bath or shower for an at-home spa treatment as it's made of waterproof material. Massaging while bathing can release tension, exfoliate scalp skin, and remove excess oil and buildup. Suitable for people of all ages and activities: students, business people, middle-aged and older people, travellers, sports enthusiasts.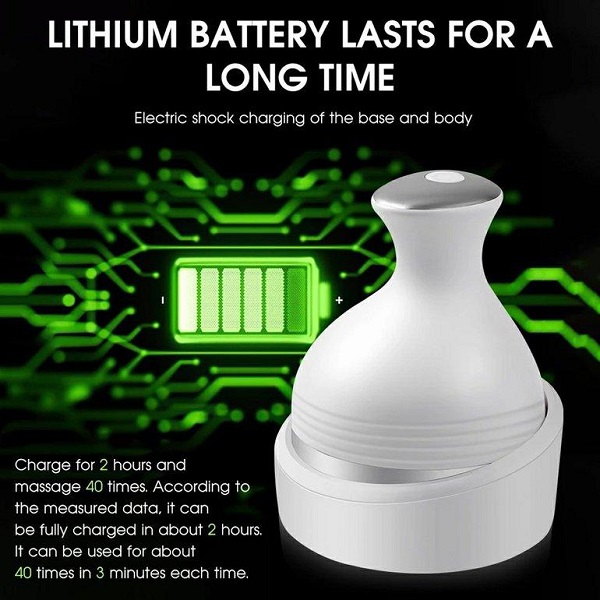 KEY BENEFITS:
✔️ DEEP SCALP MASSAGE — 4 massage heads with 28 individual nodes each rotate both in a clockwise and anti-clockwise direction, giving you a soothing massage to help increase blood circulation to the scalp, thereby promoting hair growth and deep hair cleaning.
✔️ MULTI-PURPOSE — Can be used for the whole body massage to provide deep relaxation, eliminate fatigue and reduce stress.
✔️ PORTABLE & RECHARGEABLE — Comes with a charging base and a USB charging cable, and it lasts for a couple of hours once fully charged. Use it for 3 minutes a day, and it'll serve you 40 massage sessions. Its compact, cordless portable design allows you to massage your head or your whole body at home, at work, or when you travel.
✔️ WATERPROOF & SKIN-FRIENDLY — Made from waterproof material, allowing you to use the massager while taking a shower for a proper scalp massage. The eco-friendly soft silicone heads prevent hair from being pulled or tangled and don't hurt your skin.
✔️ DETACHABLE & WASHABLE MASSAGE HEADS — It is easy to pull them off for quick cleaning.
PRODUCT SIZE: