Description
Fix Your Stiff Neck in 5 Minutes!
The Cervical Traction Collar Device for Neck Pain offers an easy and immediate treatment for neck pain. This treat involves pulling your head from the neck to create expansion and eliminate compression. This stretching action releases pressure on your spines and aligns the placement of the spinal disc. This device was specifically designed to assist you in dealing with neck sprains, neck arthritis, and cervical muscle spasms. It provides much-needed support to hold and rest your head and neck allowing you to maintain proper neck posture.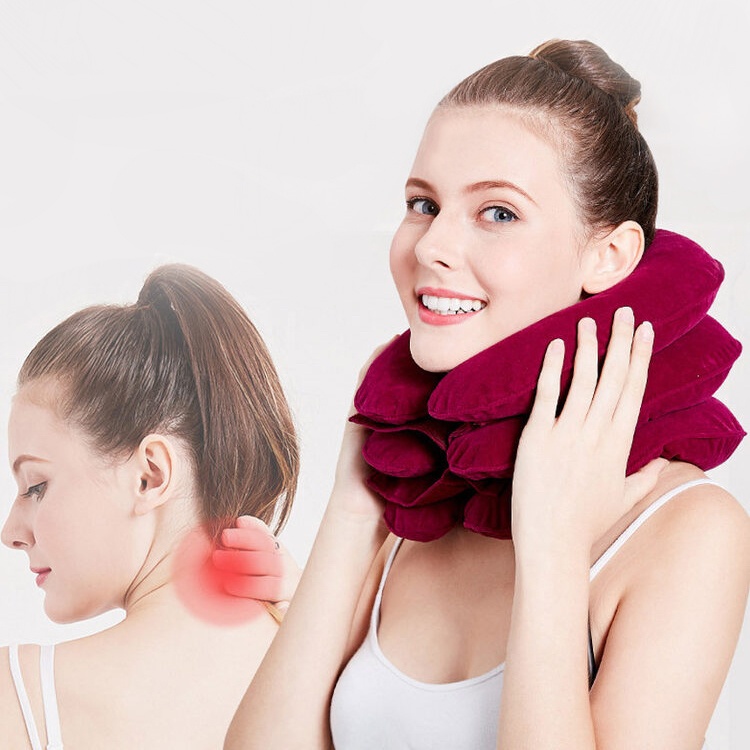 Just place the Cervical Neck Traction Device around your neck, adjust the unit to the appropriate size, fasten the nylon straps in the front, and it is ready to give you immediate pain relief. Use it in your bed, office, car, or on the sofa at home. The device can help you put a stop to a forward-and-down head position when using the computer or mobile phone. It works efficiently for all people regardless of conditions and ages. You can use it in order to prevent yourself from getting neck pain or nagging headaches in the future or practice home cervical traction therapy.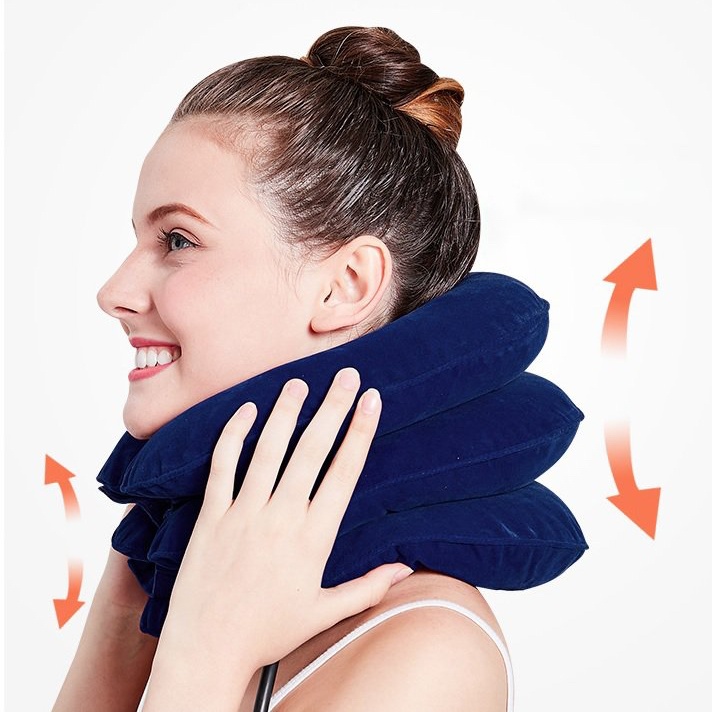 The Cervical Neck Traction Device inflates in under a minute via an easy-to-use air pump. You can easily adjust the pillow to your own comfort by controlling the amount of air for a comfortable spinal stretch to relax your neck and shoulders. The device combines super-soft, hypoallergenic micro-velvet cover that ensures a comfortable surface and the softest touch for your neck and face. It feels so good – you can feel the difference.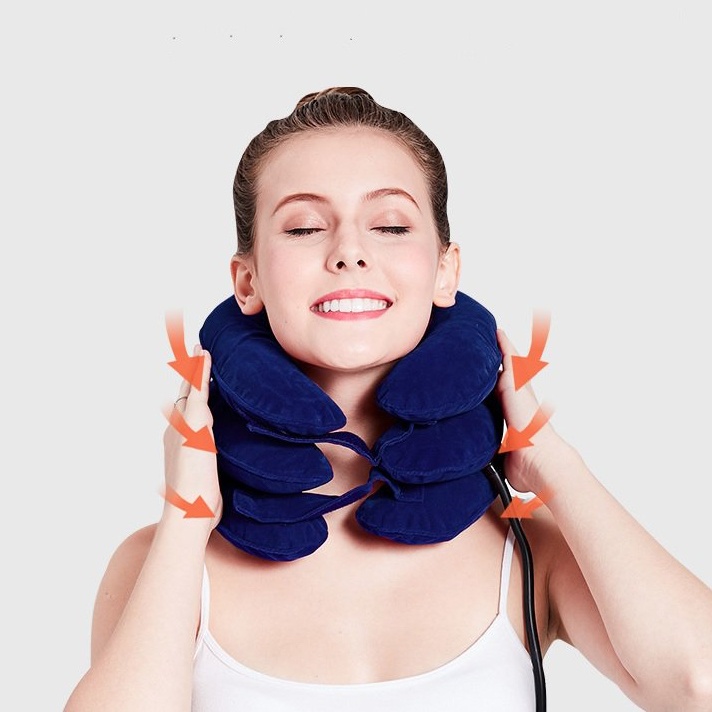 ✔️ IMMEDIATE PAIN RELIEF – Allows the neck to maintain its natural curve to release pressure and enhance healthy alignment for pain alleviation and a relaxing experience in no time.
✔️ COMPACT & LIGHTWEIGHT – No matter where you are, the pillow is absolutely portable and lightweight enough to fit in your car, bag, suitcase, or backpack.
✔️ SUPER SOFT – Made of extremely comfortable micro-velvet fabric for the softest touch ensuring optimal comfort.
✔️ QUICKLY INFLATABLE & ADJUSTABLE – Inflates in under a minute via an easy-to-use air pump with your controlling the amount of air for a comfortable spinal stretch.