Description
Take care of yourself and test the temperature from a safe distance with a Non-Contact IR Thermometer!
The ORTOREX™ Non-Contact IR Thermometer is perfect for screening people for potentially elevated body temperature. It's specially designed to take the temperature of a baby or an adult by applying it to the forehead without any physical contact which eliminates the risk and the need for the replacement of probe covers and other supplies. The thermometer has two measurement modes, including "Temperature" mode and "Object Temperature" mode switched with set button, which allows you to measure not only the body temperature, but also the temperature of different objects and substances such as water, food products, cooking surfaces, etc.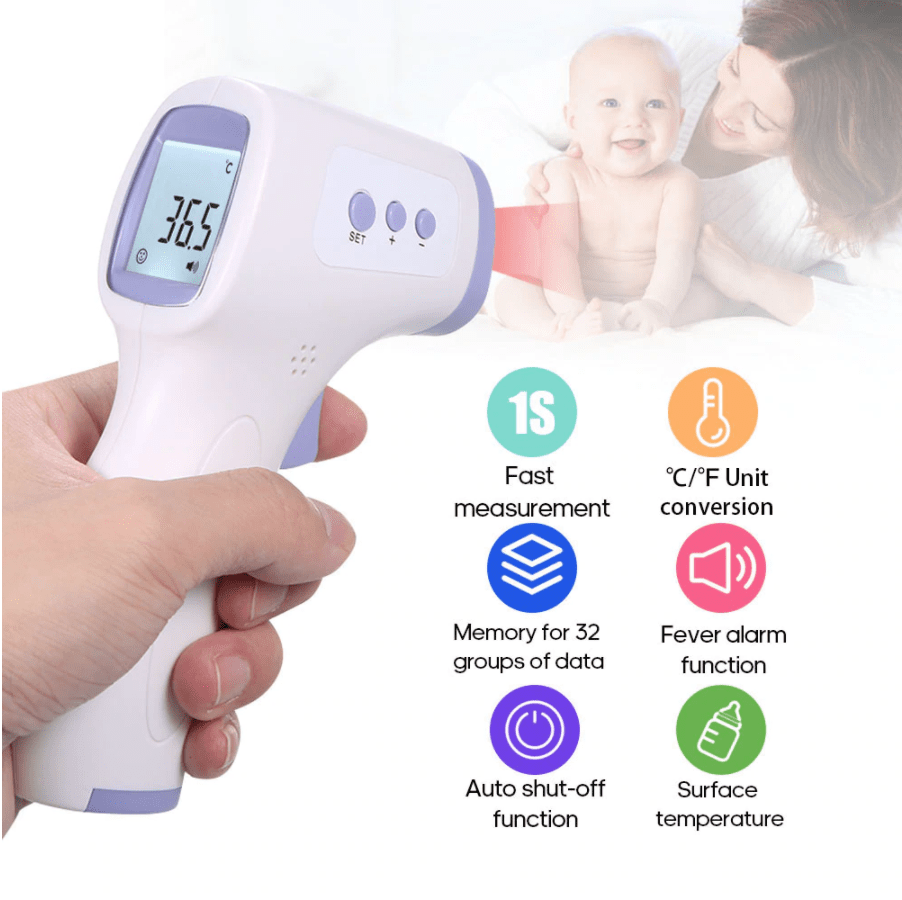 To take the body temperature, apply the thermometer to the middle of the forehead and, keeping the vertical position, press measure button and the temperature will be displayed immediately. It's accurate to 0.5°F (0.3°C) with 0.1°F/°C resolution when measuring the temperature between 89.6°F to 108.5°F (35.0°C to 42.0°C). ℃ and ℉ are easily switched with an intuitive button. Also, the thermometer provides automatic storage of temperature readings so you can view the data of previous measurements at any time. It can help you to follow the tendency of your body temperature changes and be aware of your family's health.
Stay safe everywhere and anytime!
✔️QUICK & SAFE – Used contactless, it measures the temperature accurately within seconds. 
✔️MULTIFUNCTIONAL – One-key switch from "Body Temperature" to "Object Temperature" mode.
✔️EASY TO USE – You just need to press the measure button to use the thermometer. 
✔️ AUTOMATIC MEMORY FUNCTION– You are able to follow and compare the body temperature data.