Description
Monitor and maintain your ears' health!
The Ortorex Ear Tool allows checking the condition of the eardrum and canal. It provides deep cleansing in a pain-free and safe way. This, in turn, helps maintain proper hearing and alleviate irritation and other ear problems.
Cerumen removal
Our device uses a super slim lens that can quickly and comfortably reach deep into the ear canal up to the eardrum. Unlike cotton swabs, it does not push the wax forward but gently removes it with the spoon tip. As a result, our tool eases ringing and itchiness caused by cerumen blockage.
Efficient visuals
The Ortorex Smart Tool adopts an HD anti-fog camera that translates the image on your phone. It can magnify up to 20x to provide crystal clear footage of your ear canal.
Proper hearing
An untreated buildup of earwax can lead to hearing impairment. While unblocking the ear canal, our device helps to promote an optimal level of hearing.
Safe to use
The adjustable protective earplugs are small and flexible, preventing accidental injury to the delicate ear canal.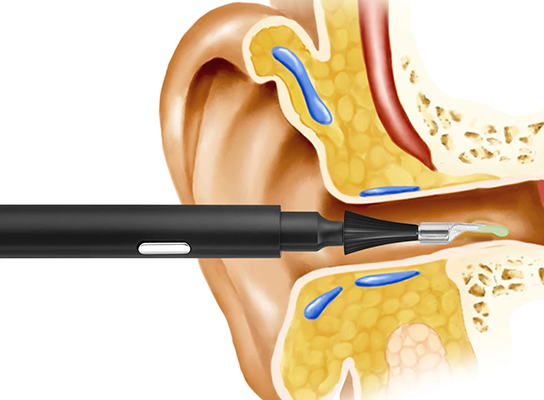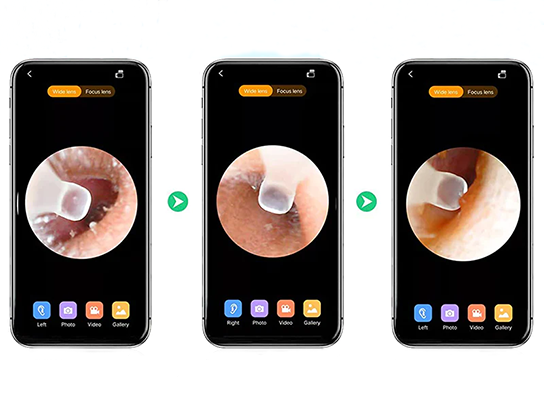 User-friendly
Simply download the app, connect it to the phone via WiFi, and start the procedure.
Versatile applicability
Our tool can also be used for your nose, mouth, throat, and other body parts. Plus, it is suitable for adults, children, and pets.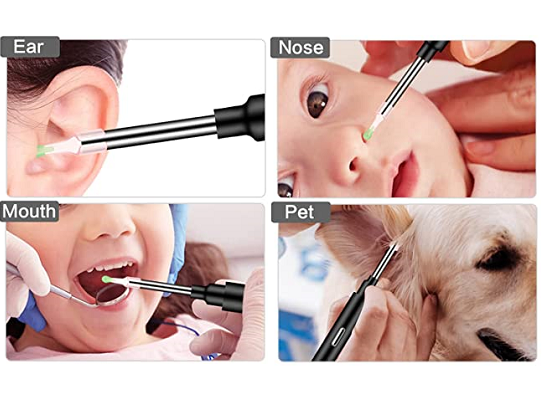 More reasons to love our tool
Waterproof
Portable
Lightweight
Family Oriented
USB Power Supply