Description
Tired of getting fingerprints on your glasses? This cleaner will keep your glasses crystal clear without a cloth!
This Sun Glasses Eyeglass Microfiber Brush Cleaner wipes your glasses easily and effectively, leaving your lenses as clean as the day you got them. It's convenient to remove fingerprints, smudge, streaks and grease without using any spray or cloth — a good swipe and the dirt and grease vanishes!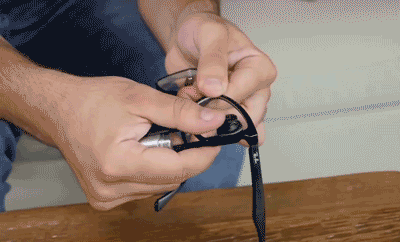 To keep your lenses crystal clear use the scratch-resistant brush to gently remove dust and abrasive particles. Then place the lens in between the tong head and let the cleaning pads wipe off oil and fingerprints — even in the hard-to-reach places. The brush head is made of high quality soft microfiber material, making it durable and safe for use on all optical lenses, whether they're designer glasses or reading glasses. Soft microfiber material will not damage, scratch or scuff eyewear lenses. Moreover, it's self-cleaning, the cleaning pad material is replenished when you slide it back into the holder.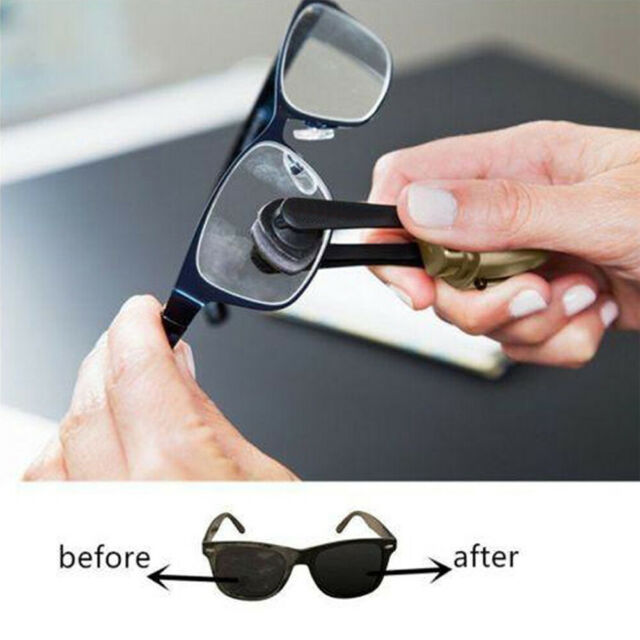 The Sun Glasses Eyeglass Microfiber Brush Cleaner is really a good helper for students, kids, adults who wear reading glasses, and those fond of wearing sunglasses during the day. Compact design and carrying case makes the eyeglass cleaner handy and easy to take anywhere you go. It's the best innovative thing for cleaning your glasses and sunglasses and keeping them clean.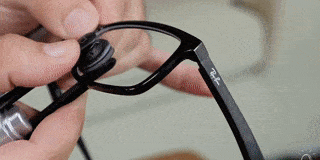 ✔️  100% DUST & DIRT REMOVAL – Eliminates fingerprints, smudges, streaks, and greasy residue.
✔️  COMPACT & LIGHTWEIGHT – Pocket-sized design is easy to bring around and perfect for traveling. 
✔️  SAFE TO USE – Made of safe high-quality material, works with all types of lenses.
✔️  VARIETY OF COLORS – Choose the perfect color for yourself, your family, and friends.