Description
Targeted heat therapy for quick and effective relief from neck pain
The Ortorex heating neck brace is a solution for those suffering from muscle tension and headaches. The brace is designed to alleviate neck pain and discomfort, improve blood circulation, reduce muscle stiffness, and promote relaxation. The temperature settings ensure that the belt fits your specific needs.
Pain alleviation
The heating neck belt provides instant relief to muscle stiffness and soreness by improving blood circulation and decreasing inflammation.
Reducing headaches
With regular use, the brace can reduce the severity of headaches caused by tension in the neck and shoulders.
Improved posture
The support provided by the brace and its heat therapy helps to relax the neck muscles, reducing strain on the shoulders and upper back. As your back muscles become more relaxed, you will notice a considerable change in your posture.
Adjustable power
The brace provides three heating modes for you to choose the one that suits you best. Be assured that you will not experience insufficient heat or a burning sensation. You can also set a timer, choosing between several options.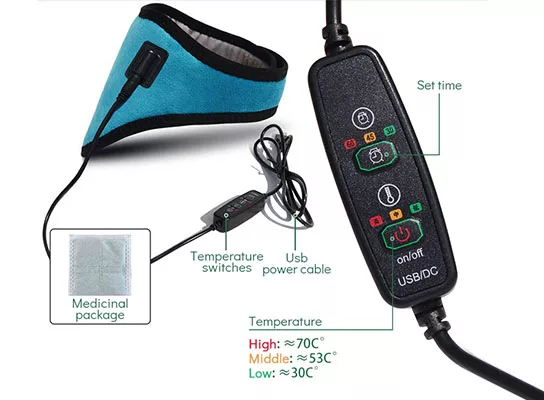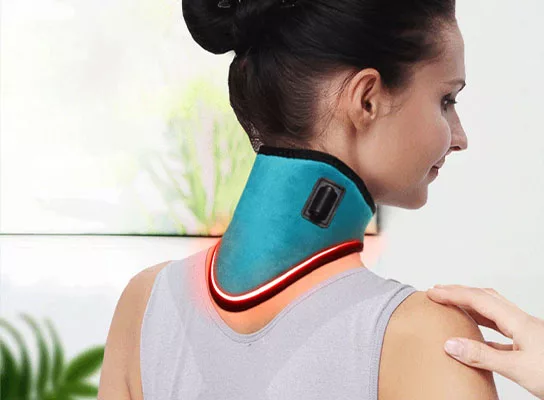 Ultimate comfort
We designed an ergonomic shape of this brace to fit perfectly around the neck. Its soft flannel fabric does not rub against the skin, making it pleasant to wear throughout the day.
Adjustable sizing
Our brace is equipped with a velcro strap, so you can change its size to your preference.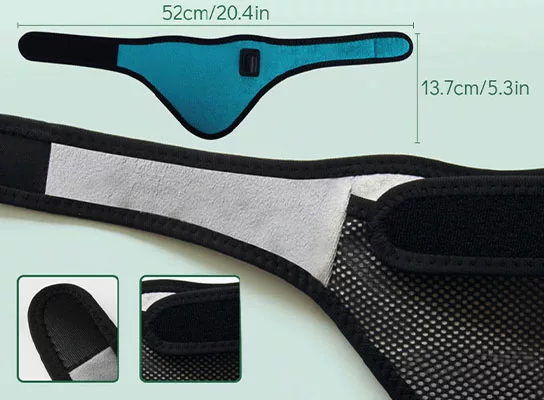 More reasons to love our neck brace
Easy To Use
Skin-Friendly
Comfortable Construction
Lightweight
Hand Free