Description

Orthopedic 4D Insole Comforter prevents heels from scratches and abrasions while providing forefoot, arch, and heel support. It can balance out foot pressure evenly and reduce stress from longtime standing, walking, running and will make you feel like you're walking on a cloud!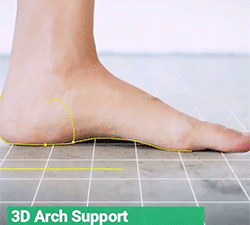 4D Insole Comforter is a pain relief insole compatible with all types of shoes: athletic, boots, heels, casual, formal shoes, etc. With these insoles, you can now wear whatever shoes you want without worrying about pain or discomfort.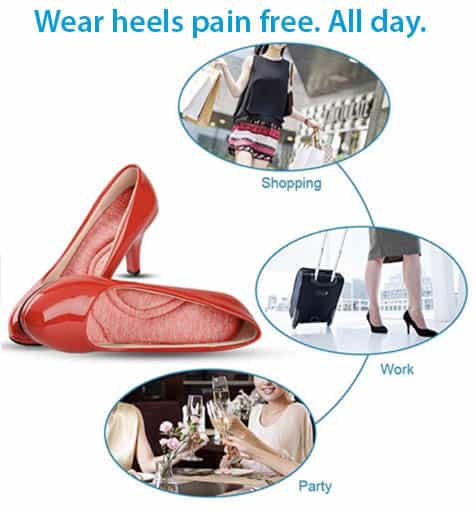 These insoles feature a 3-pod GRF modulation system, a combination of a forefoot pad, metatarsal dome, and first ray drop zone. They will help cushion, stabilize and support your feet, to promote a more efficient stride and push-off.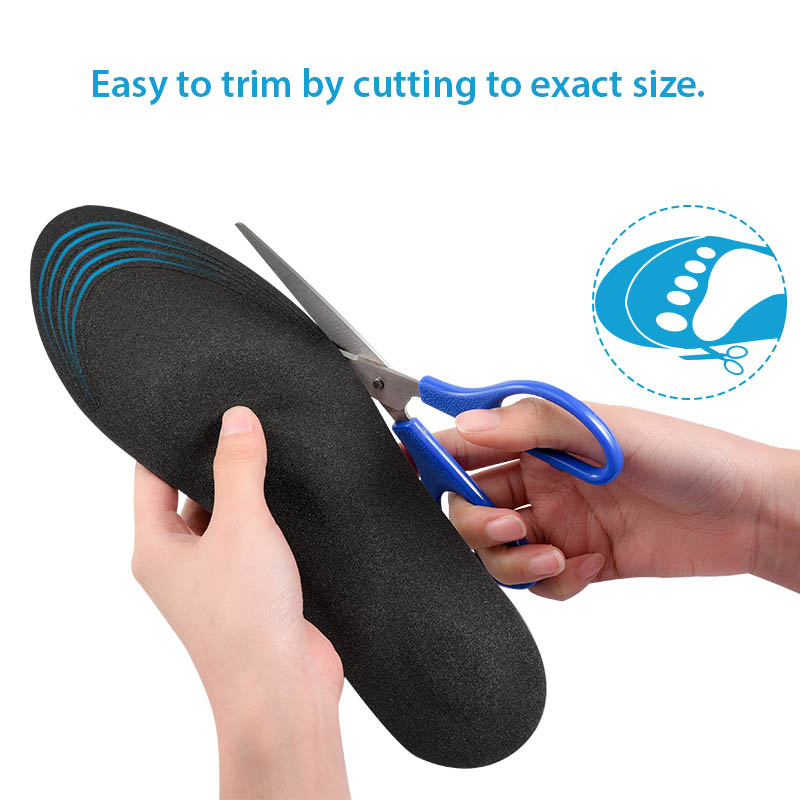 Our 4D Insole Comforter has a unique design feature that helps reduce impact force while returning energy and helping motion control. Plus, our insoles are available in two sizes: S, which corresponds to the EU size 35-39, and L, which corresponds to the EU size 40-43.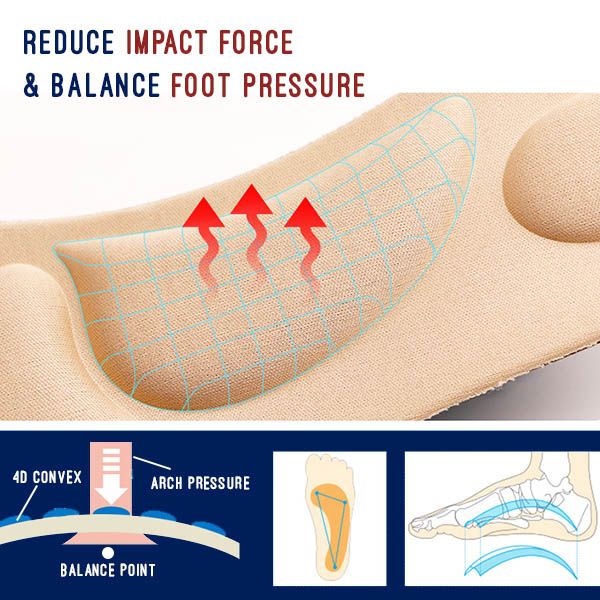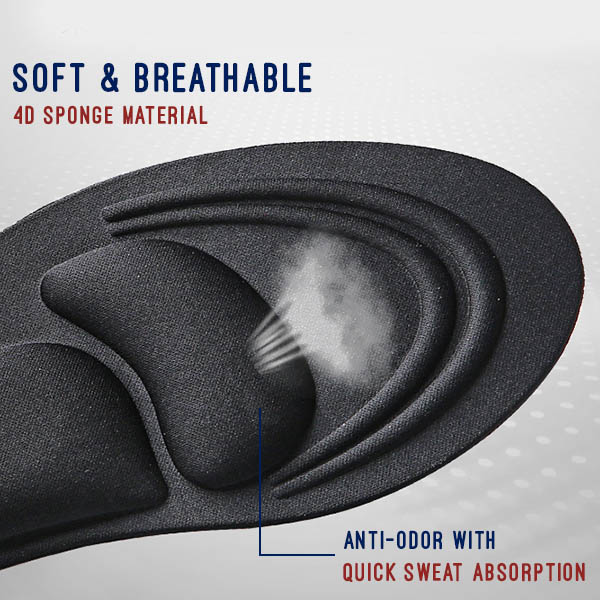 With these insoles, you can have pain relief from Achilles Tendinitis, Arch Pain & Arch Strain, Flat Feet & Fallen Arches, Heel Spurs & Heel Pain, High Arches, Metatarsalgia & Forefoot Pain, Morton's Neuroma, Over Pronation, Sesamoiditis, Shin Splints, and Supination.
SIZE GUIDE:
S: EU 35-39 (20.8 cm – 25 cm)
L: EU 40-43 (25.4 cm – 27.6 cm)