Description
Get instant relief from neck pain anywhere you go
Our neck massage pillow is an easy way to release muscle tension and eliminate fatigue. Two massaging options and a heating mode will get rid of muscle soreness. You will notice the change right away! The massager relieves headaches caused by poor posture or stress. And its special u-shaped construction provides extra cushioning for you to feel comfortable.
Pain treatment
Decreases pressure on the nerves in your head and neck for fewer occurrences of migraines and headaches.
Circulation improvement
Reduces inflammation, promotes healing processes, and enhances nutrient delivery to the affected tissues.
Targeted muscle relief
The massage techniques of the pillow are designed specifically for neck muscles and address the particular areas that require stimulation.
Low noise
Our massager operates on a low sound volume. Your rest will not be interrupted by the usual noise of massager motors.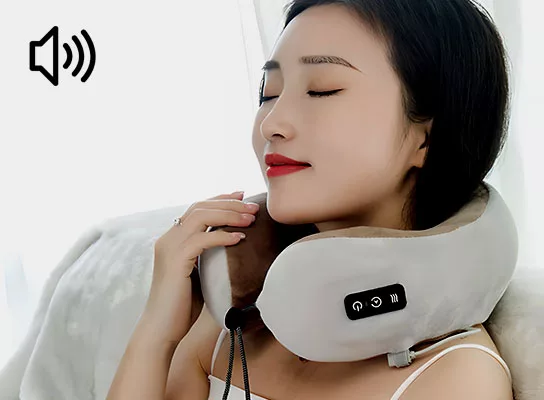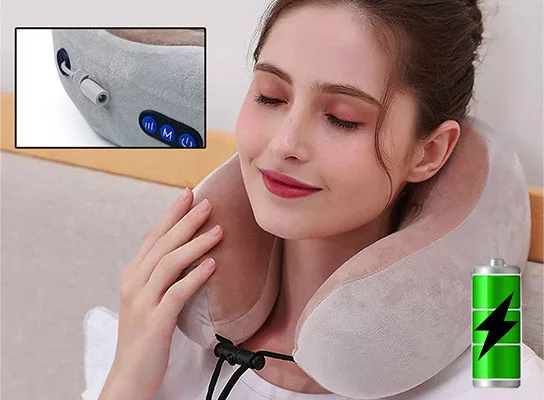 Rechargeable
You may use our neck massager as a travel massage pillow. Just charge the battery in advance and enjoy painless commutes or comfortable flights.
Easy to use
Get a professional neck massage where and when it suits you! Our device delivers three types of massage: vibrating, deep massage, and heating. Adjust it the way you like with a single press of a button and let your body relax.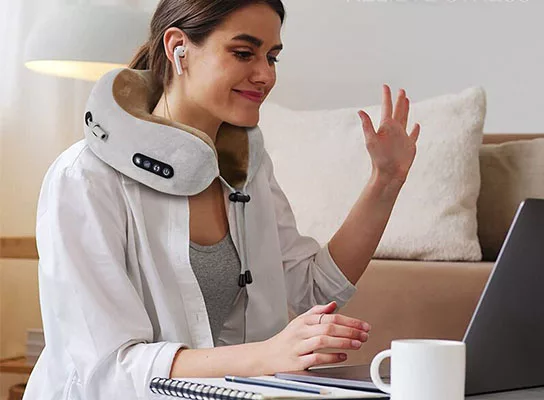 More reasons to love our u-shaped neck massager
Portable
Cotton Fabric
Orthopedic Contour
User-Friendly
Non-Allergic