Description
Align your posture and say goodbye to chronic back pain!
The Ortorex Posture Corrector is innovatively designed to save you from the curved and aching back. It changes your body position, removing the pressure on your rib cage, and promoting blood circulation, good digestion, and easy breathing. Helping instill the habit of keeping a healthy posture, our device won't cause irritation or chafing to your skin as it is made of food-grade silicone.
Pain prevention
Poor posture can cause headaches, spinal dysfunctions, muscle fatigue, and back pain. Keeping the proper back alignment, our device helps to increase energy levels and well-being, significantly reducing the risks of the conditions mentioned above.
Posture improvement
The Ortorex Corrector adopts a built-in chip and gesture recognition function that scans your posture. When you hunch over, it vibrates, indicating that you need to guide your body back to its correct position. In turn, your muscle memory learns to maintain good posture even when you aren't wearing the device.
Self-image boost
Encouraging you to sit upright and alert, our device raises your confidence and self-esteem. A good posture creates hormones in the brain that make you feel more self-assured. In addition, a chin-up and breast-out position makes you look and feel confident on a psychological level.
Intelligent control
The Ortorex Posture Corrector displays the deviation angle for real-time monitoring.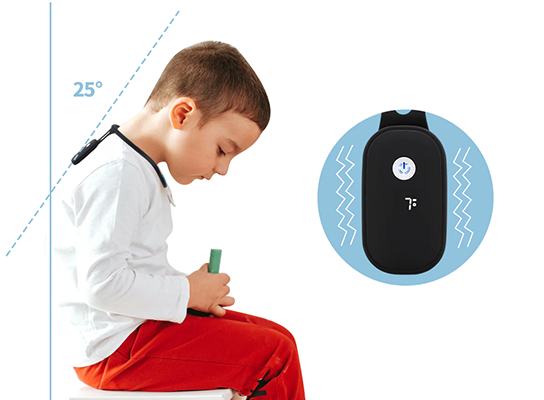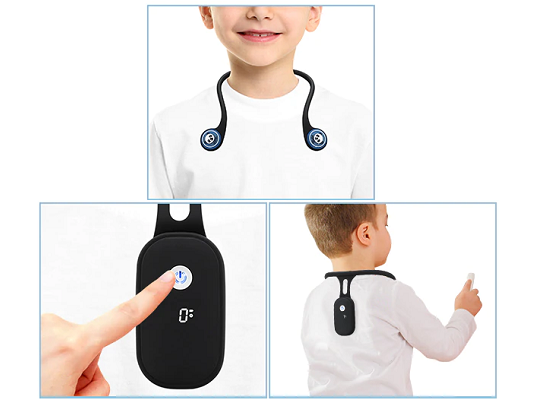 Easy to use
Simply charge our device, put it on your shoulders and turn it on with a button push to start the correction.
Ergonomic contour
Our device is elastic, which makes it easily adjustable on your neck and shoulders.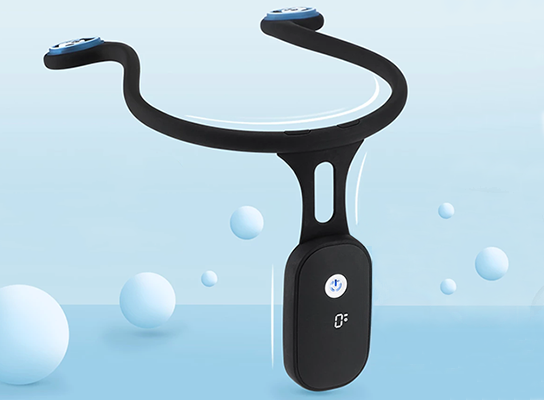 More reasons to love our device
Lightweight
Portable
Flexible
Skin-friendly
Specifications
Dimensions:
7.28x5.7x0.78 inch (18.5x14.5x2 cm)