Description
Enjoy foot massage while being on the go!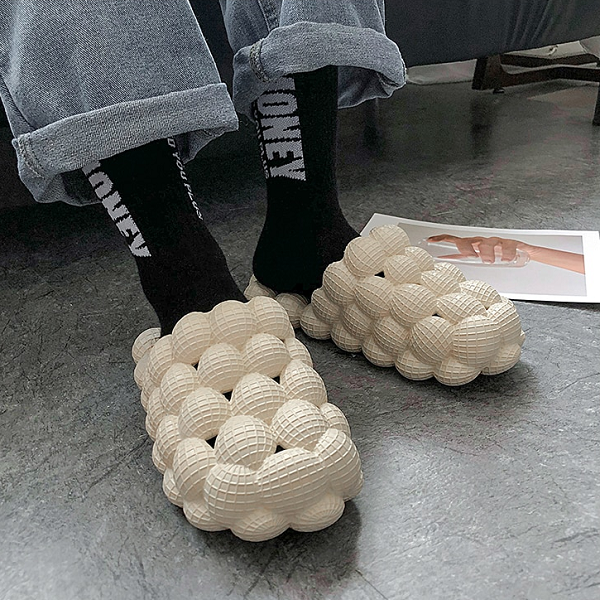 The ORTOREX™ slippers will help your tired feet relax in minutes. With their decompression effect, they can effectively massage the soles of your feet while walking. Thus, our slippers relieve fatigue and soreness while providing comfort to your feet. Moreover, with some spaces between the bubbles, they stimulate air circulation and perform a deodorising function. It will prevent water and sweat accumulation and reduce foot odour, allowing you to wear them all day.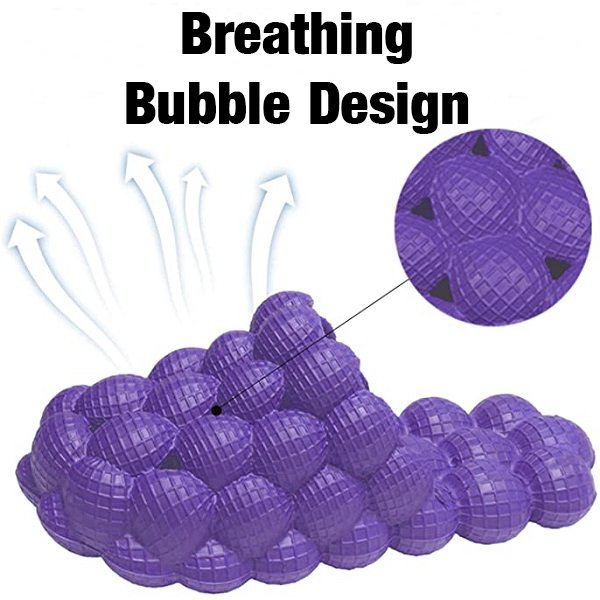 Our slippers are very lightweight and feel barefoot. As each slipper weighs only 180 grams, you can easily wear them for long times with no discomfort and excess heaviness. The ORTOREX™ slippers are available in 5 vibrant colours to match any clothing style. Plus, with the range of sizes, they are unisex. Regarding their unique features, you can wear them anywhere! They are suitable for working, walking, partying, home routine, beaches, swimming pools, etc.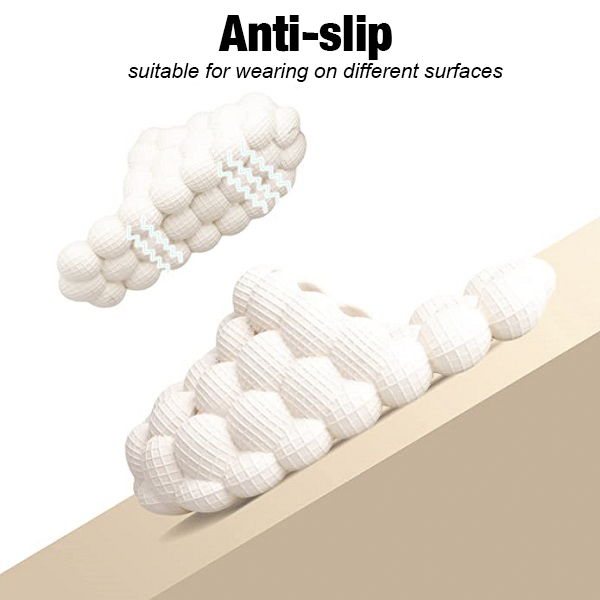 Our massage slippers are made of skin-friendly EVA material. It is soft and water-resistant with anti-slip qualities. The bottom of the shoe is designed with a bumpy texture to increase the friction with the ground. The non-slip design provides double safety when walking on wet surfaces. Such soles not only promote good shock absorption but also protect the floor from scratches. Most importantly, the toe cap of the slippers is slightly inclined at 15°, allowing more comfort and better relaxation.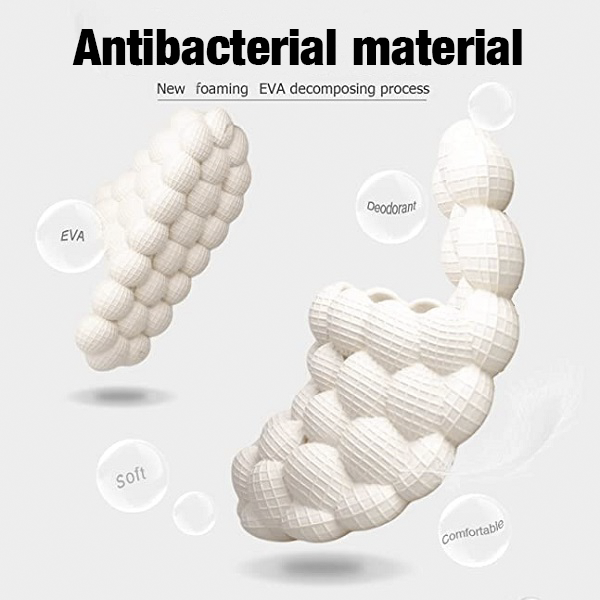 KEY BENEFITS:
✔️ RELIEVE FOOT PRESSURE & FATIGUE — The bubble design of the slippers promotes efficient massage that alleviates fatigue and discomfort.
✔️ PREVENT FEET ODOUR — The ORTOREX™slippers are breathable as they have spaces between the bubbles. It prevents the accumulation of water and ensures air circulation.
✔️ NON-SLIP SOLES — Due to their shock absorption and anti-slip qualities, our slippers will not slide over surfaces. It makes them safe to use on wet and other slippery floors.
✔️ FEEL LIKE BAREFOOT — With their soft material and weight of 360 grams, you will forget these slippers are on your feet and will not notice the day is over.
✔️ PERFECT FOR VARIOUS OCCASIONS — The ORTOREX™ slippers look cool and unusual with practically any outfit, whether it is a dress, an office suite, a patient, or a surgical gown, casual style, home wear, or a swimsuit. These slippers are suitable for working, partying, swimming, walking, or simply relaxing at home.
SIZE GUIDE: