Description
Tired of fighting blackheads, breakouts and clogged pores?
Say goodbye to these annoying problems once and for all, thanks to our Ultrasonic Skin Scrubber!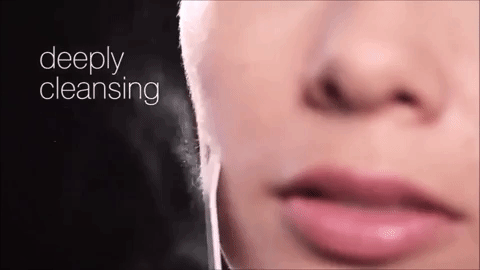 If you're looking for a multifunctional skincare device that can be used for deep cleansing, soft peeling, extraction, exfoliation, massage, better product absorption, and even wrinkle prevention, the Ultrasonic Skin Scrubber for Blackhead Removal is the perfect choice for you!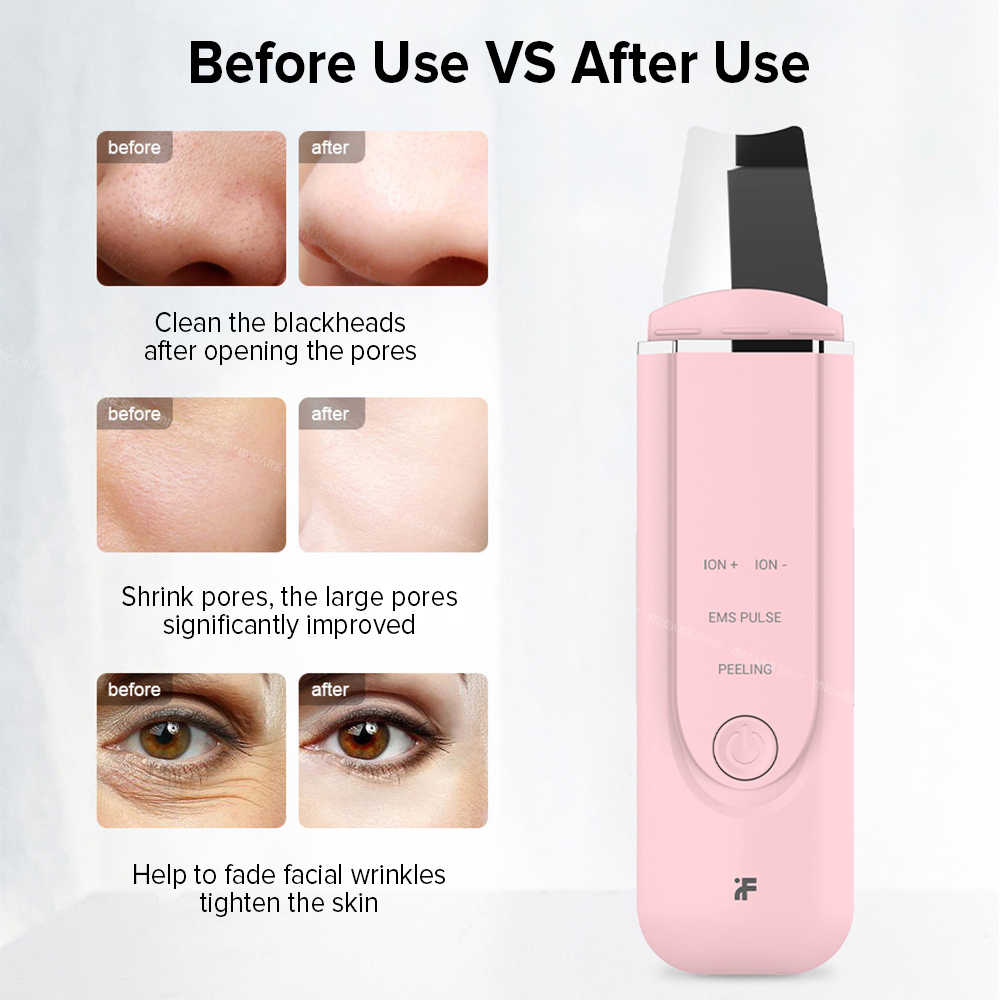 Unlike traditional suction methods, this Ultrasonic Skin Scrubber is designed to target and suck out all kinds of blackheads without hurting your skin. Thanks to that, it can accommodate not only neutral and combination skin, but also sensitive, dry, and oily. The device works to remove dirt, excessive oil, and the deepest impurities trapped in your pores through high-frequency vibrations. As exfoliation is vital for both blackhead prevention and treatment, the Ultrasonic Skin Scrubber features 4 modes to cleanse, deeply moisturise and lift your skin. You can use it every day to eliminate blackheads, minimise the appearance of pores, soften the fine lines, and give your skin a healthy, glowy look.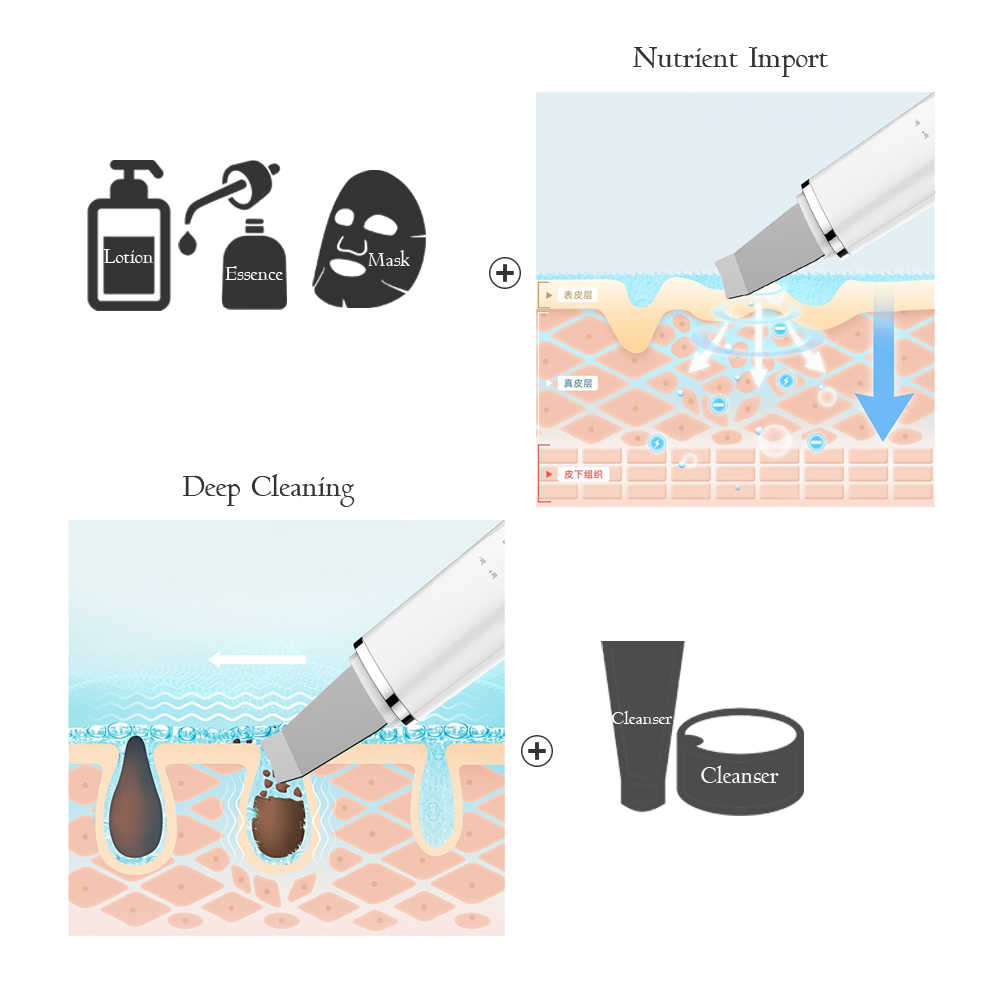 Simply remove the makeup and cleanse your face. While it's wet, turn on the Supersonic Skin Scrubber and begin to gently exfoliate the skin and extract the pores. Then dry your face and evenly apply your favourite moisturiser or serum on it. Turn on the Supersonic Skin Scrubber again and penetrate the cream or serum deep into the skin for maximum effectiveness.

KEY BENEFITS:
✔ ULTRASONIC CLEANSING – Produces high-frequency vibrations to cleanse, exfoliate, and dramatically improve your skin condition.
✔ BETTER PRODUCT ABSORPTION – Perfectly works together with skincare products such as deep cleansing oil, cleaning foam, toner, moisturising cream, essential oil, etc.
✔ LIGHTWEIGHT AND PORTABLE – Easy to carry around and even travel with it. In 3-4 hours fully charged, it may last a week.
✔ 4 FUNCTIONAL MODES: Peeling: cleanses the pores deeply. Ion+ Mode: removes all impurities and prepares the skin to absorb your skincare products better. Ion- Mode: improves the skin tone, whitens your skin. EMS Mode: micro-current stimulation lifts and tightens the skin, enhancing its elasticity and reduces wrinkles.