Description
Experience the effects of a real massage and eliminate neck and shoulder discomfort within minutes with your personal electrotherapy!
Experience the effects of a real massage and eliminate neck and shoulder discomfort within minutes with your personal electrotherapy!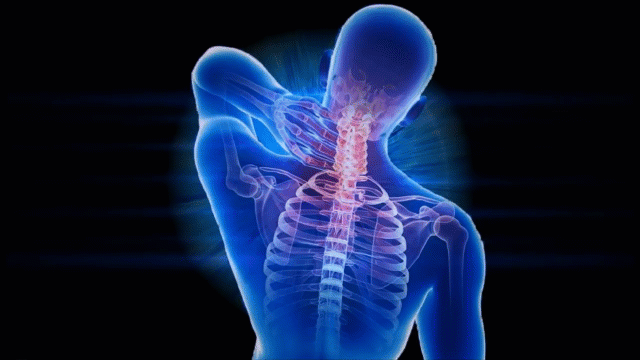 Electric Heated Cervical Neck Massager is the best gadget for pain-relieving treatment of your neck and shoulders. It's designed to provide an easy and effective solution to relieve body tension, muscles fatigue, knots, neck soreness, and shoulders tiredness. The massager uses low-frequency electrical pulses technology to eliminate any cervical stiffness and restore sore neck muscles by soothing pain points. Just 15 minutes a day is all that's required to notice a remarkable reduce in neck and shoulder discomfort, thereby improving your sleep quality, promoting better blood circulation, and eliminating neck pain and headaches.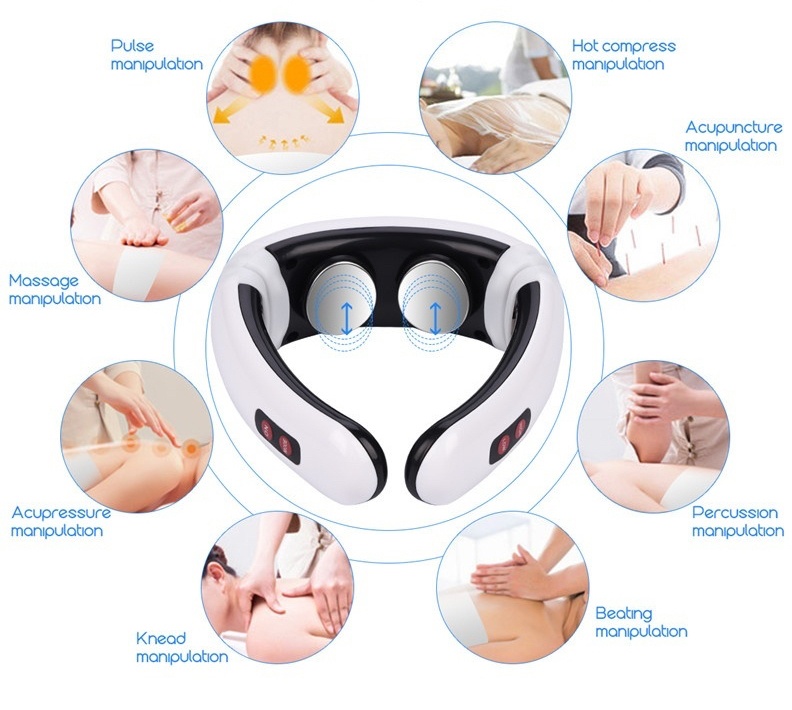 The neck massager stimulates the effect of a real massage. Thanks to this innovative technology, now we can benefit from the unique combination of heating, acupuncture and electro-stimulation with 15 levels of force adjustment. With 3 different massage modes, there's a mode suitable for any kind of neck problem. Automatic mode effectively relieves muscle tension and improves inflammation and edema of muscle tissue, suitable for daily neck massage. Soothing mode completely relieves muscle spasm and pain symptoms; suitable for stiff neck and neck injuries. Vitality mode instantly promotes blood circulation and increases muscle strength; suitable for chronic cervical strain. Heating function with the temperature of 42℃ (107.6°F) helps reduce cervical pain by relaxing blood vessels and muscles to improve vascular circulation. You can use a wet towel to moisten your neck before the massage to improve the relaxing experience.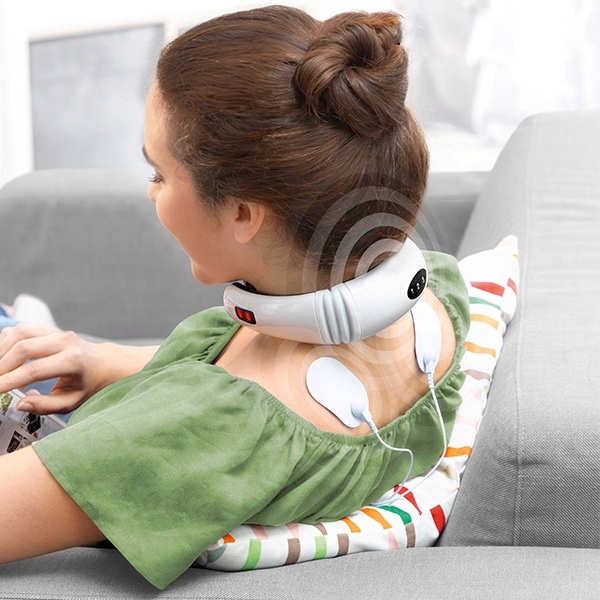 The vibrations, electrical impulses and heat can be used separately or in any combination for a customized massage at home or on the go. Take the neck massager with you anywhere you go, put it when working or while resting in the comfort of your home. Moveable electrode pads automatically adjust with your physical activity and neck size, which reduces the pressure on the neck and makes it more comfortable to use. The device automatically turns off after 15 minutes of use, which is the duration of treatment recommended per day.
✔️ PAIN RELIEF — Stimulates tight and sore muscles to relieves neck, back and shoulder pain.
✔️ AUTHENTIC MASSAGE — Soothes tired muscles, reduces stress and relieves aches and stiffness by imitating the effects of a real massage.
✔️ RECHARGEABLE & CORDLESS — Free from the wire limitation, enjoy the pleasure of massage while freely moving.
✔️ SUITABLE FOR ALL NECK SIZES — Stretchable neck band can open up to adjust to any neck size. It also features comfortable and skin-friendly material that mold to the curve of your neck for a snug and tight fit.
✔️ LIGHTWEIGHT & PORTABLE — Take it with you whenever you go, it doesn't take much space in your handbag. You can use it whenever and wherever you are, whether it is at the office, gym, home, car, airplane & etc.
✔️ HEATING FUNCTION — Promotes better blood circulation and compression.