Description
Say goodbye to smear by hand!
The Ortorex Liquid Comb is an innovative way to maintain scalp hygiene and health. Featuring a 50ml tank, it keeps your hands free from applying your favorite hair products. Widely spaced and patterned in a gentle arch, it is suitable for every hair type: straight, curly, wavy, and zig-zag.
Deep treatment
The Ortorex Comb Applicator delivers hair liquids directly to the scalp without smearing over hair, helping them reach the follicles faster. The massaging process also boosts scalp absorption of the treatment and beauty products you use.
Hair growth
Our comb features elastic teeth with rolling balls. Using it as a scalp massager improves your head's blood microcirculation and ensures a steady supply of nutrients to the follicles. As a result, regular use of our tool stabilizes and reverses hair loss.
Ultimate comfort
Our liquid comb is comfortable to use. The soft and flexible bristles don't hurt or scratch the scalp, as well as don't tangle hair. In addition, our massaging comb has an ergonomic shape which makes it easy to grasp.
No leakage
The rolling ball teeth expose the liquid only when you press the comb against your head, preventing waste and mess.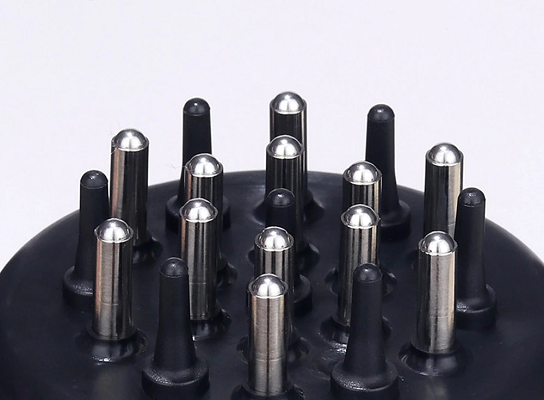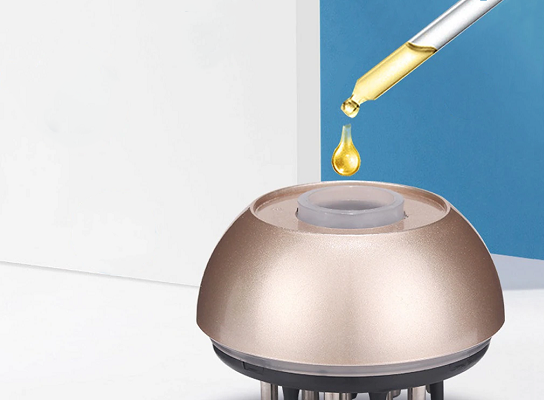 Various liquids
The Ortorex Massaging Comb is suitable for all kinds of essential oils, tonics, conditioners, nutrient solutions, and other liquids with low viscosity.
Easy to use
Just fill the comb with the necessary liquid, close the lid, and start massaging your head.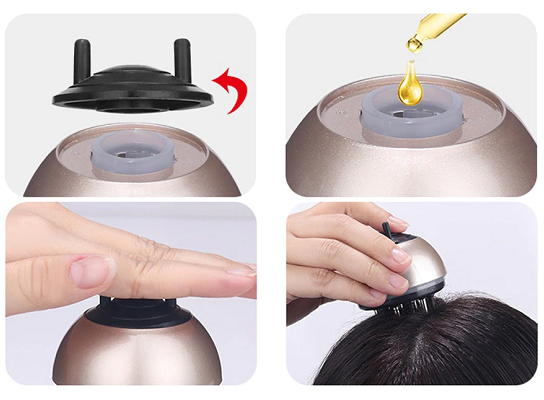 More reasons to love our device
Lightweight
Portable
Waterproof
Washable