Description
Stress Less, Sleep Well, Wake Up Happy!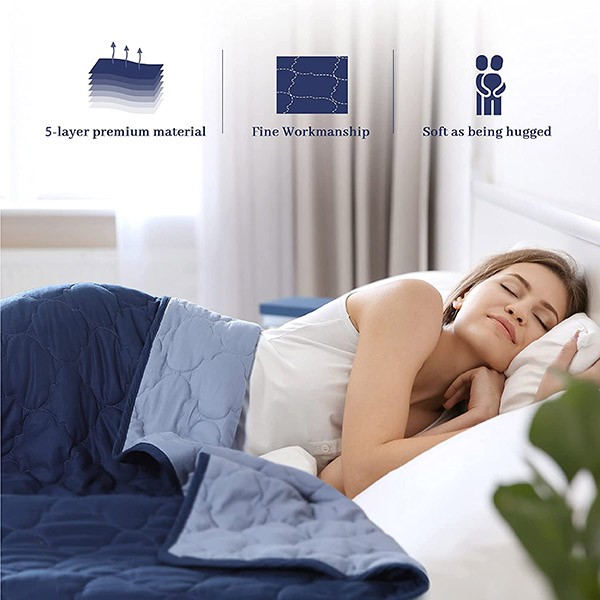 Introducing calm, relaxation and a great big hug, all wrapped up in one comfortable blanket. The Silentnight Wellbeing Weighted Blanket is natural sleep therapy at its best. Using revolutionary 'Deep Touch Pressure Stimulation' therapy – known for releasing a sense of serenity and calm – the compact stitched pockets distribute weight evenly across your entire body, creating a calming, snuggle effect.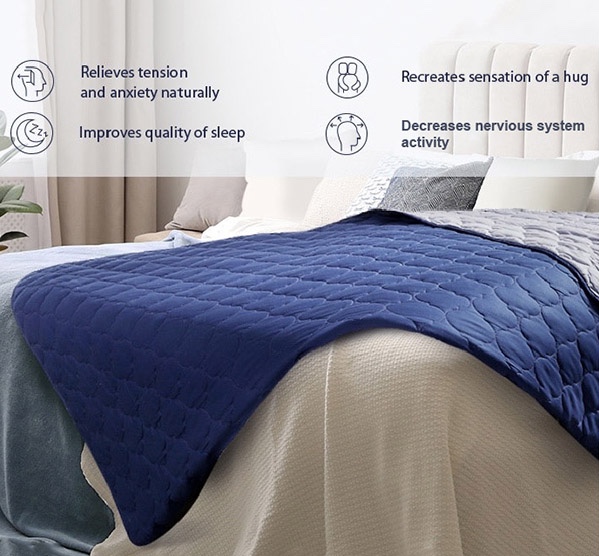 The benefits of using a weighted blanket:
gives a warm feeling of wellbeing and security
helps reduce or relieve anxiety
helps with insomnia or sleep disturbances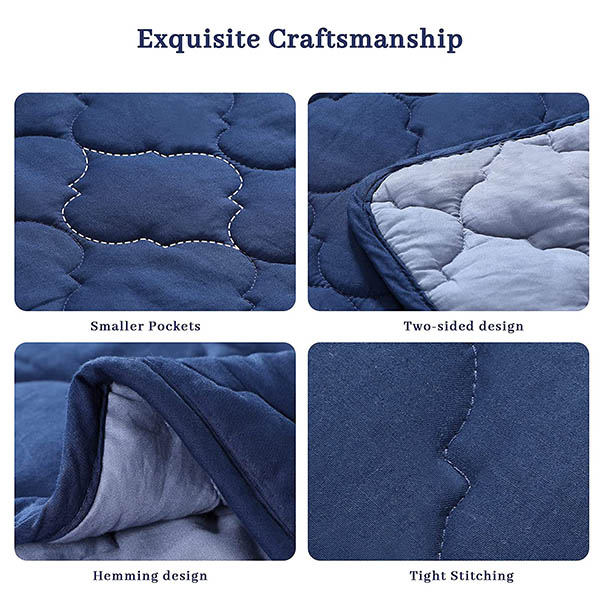 A weighted blanket is like a regular blanket, except it has glass microbeads stitched inside to give it some added weight when you pull it around you. The blanket is constructed with a quilted cotton cover and provides excellent breathability to keep you cool in the warmer months. But it also provides decent insulation when the outside temperatures drop. Grid-like stitching helps keep the glass beads evenly distributed throughout. The weighted blanket comes in 2 sizes for individual size and shared use (120x180cm / 48×72 inch, and 150x200cm / 60×80 inch). You can also choose from 2 weights (7, and 9 kg / 15, and 20 pounds). The weighted sleep mask comes as a bundle with your blanket purchase.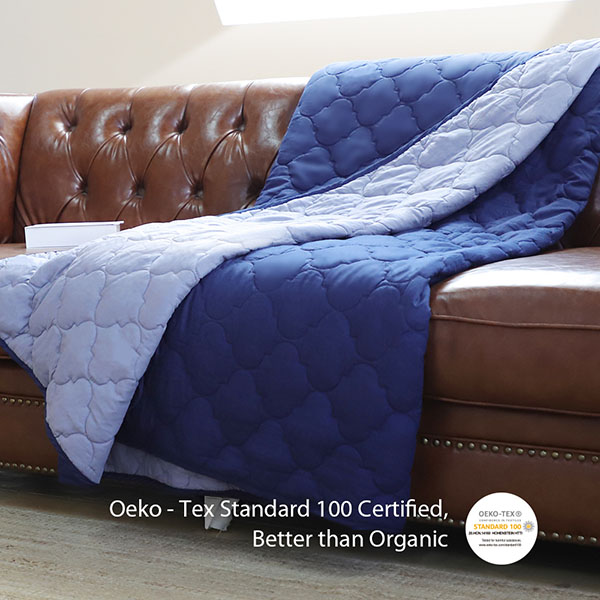 This blanket can be used not only during sleep but also when reading or watching TV. Throw it over your bed or couch when taking a nap, or just cuddle up with a film.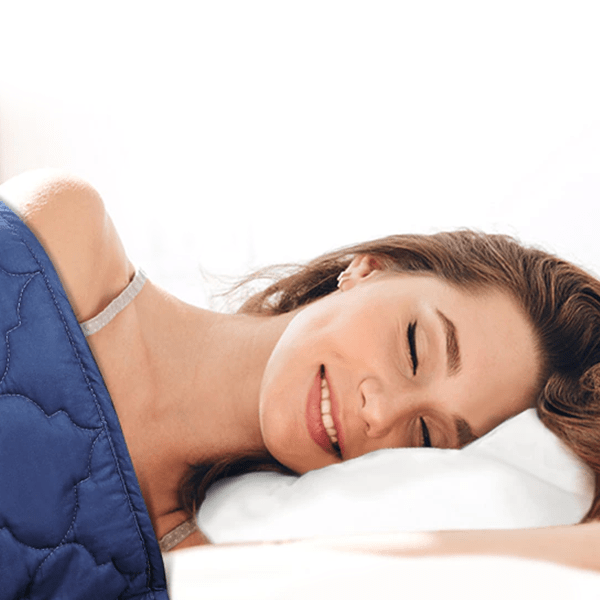 KEY BENEFITS
✔️ EASE STRESS & IMPROVE ANXIETY — Provides pressure stimulation, similar to the pressure from a deep touch or a hug. Increases serotonin, a chemical in your body that makes you feel happy and calm.
✔️ SLEEP MORE DEEPLY — Promotes more restful sleep without breaking a sweat. Works better than any other relaxing bedtime routine, soothing you to sleep.
✔️ PROVIDES EXCELLENT WEIGHT DISTRIBUTION — Features double-stitched baffles for the beads to distribute their weight evenly across your body.
✔️ HIGH BREATHABILITY — Made from quilted cotton that's naturally cool to the touch, it has temperature-regulating properties to help prevent overheating.
SIZE GUIDE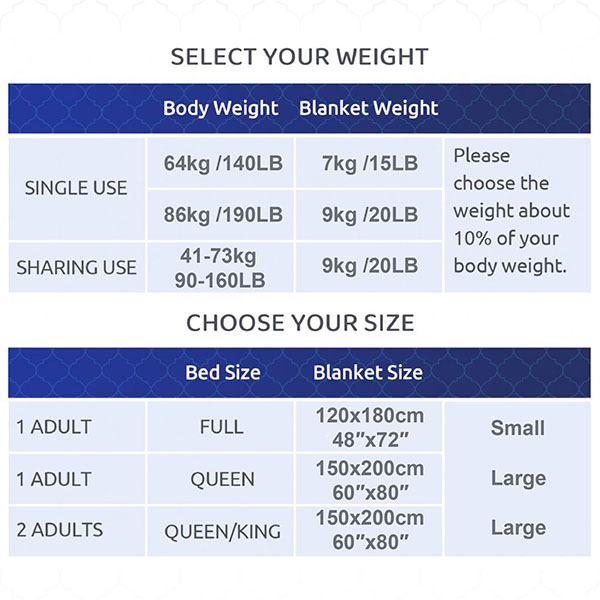 NOTE: We recommend choosing a weighted blanket that's roughly around 10% of your body weight. Don't worry about it being exact; within the 7-12% range is considered good.