Description
Alleviate the pain of holding and carrying your baby!
The Ortorex Baby Carrier is specifically designed to help parents maintain their mobility while carrying or feeding a newborn. While offering comfort, it allows your attention to stay focused on your little one with minimum effort. Moreover, our baby sling ensures the baby's healthy skeletal development.
Pain relief
Our baby carrier provides enough cushion in shoulder straps and the hip seat. It helps to distribute the baby's weight evenly over your body and ease the pressure on your abdomen and spine. Plus, it promotes hands-free baby lifting, reducing arm pain.
Ergonomic design
The Ortorex Sling Wrap's wide seat helps maintain the proper M-position for your baby. It allows for the infant's straighter spine and keeps their hips in a healthy position, preventing hip dysplasia.
3-in-1 support
As your baby grows and goes through different skeletal development stages, our carrier offers several supportive positions. It is suitable for feeding, hip seating, and back carrying.
Optimal protection
The 30° angle of the hip seat supports the buttocks to prevent the baby from sliding down.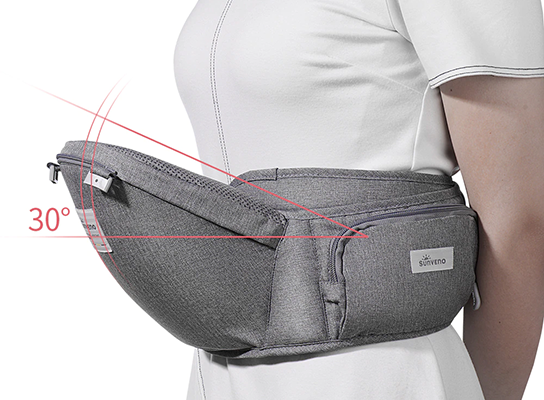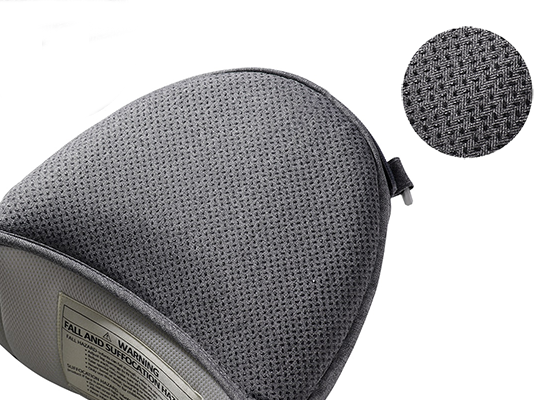 Breathable material
The mesh fabric allows air circulation to prevent sweating.
All seasons support
The Ortorex Baby Carrier features openable windows to keep your baby cool or warm, depending on the weather.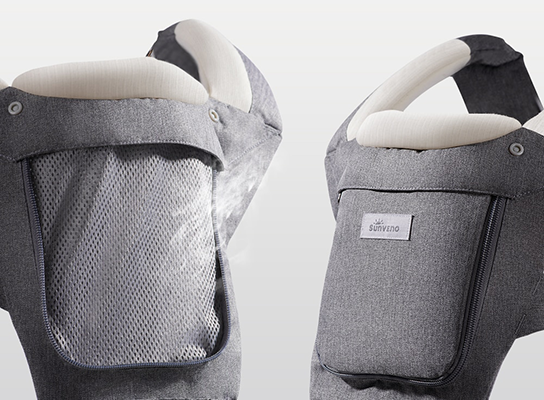 More reasons to love our baby carrier
Lightweight
Soft
Adjustable
Skin-friendly
Storage Pockets
Machine Washable