Description
Support your baby in the tub and make bathing easier with the Ortorex Bath Seat!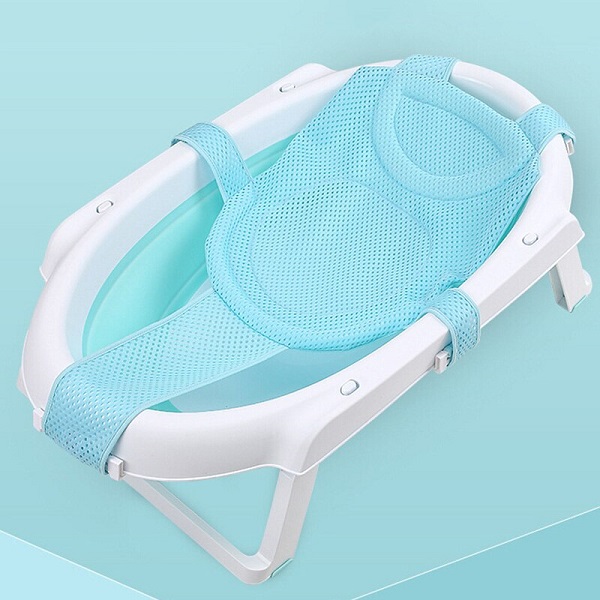 No need to worry about your child slipping off the side of your tub or getting too close to the water anymore! The ORTOREX™ Baby Bath Seat will support your newborn, so they are safe from harm while giving them all of the freedom that comes with being in the water. Our product guarantees that both parents will relax, and the bathing routine will become easier for everyone involved in the process!
Moreover, our bath seat for babies includes the EPS foam closed-cell structure that allows the pad to float on the surface of the water. This makes getting your baby in and out of the seat easier while providing ultimate safety from drowning. What is more, our device provides children with the support they need when in the tub because they keep them upright and sturdy while bathing.
Benefits of using the ORTOREX™ Baby Bath Seat :
Provides security for your baby while they are in their bathtub
Prevents your baby from slipping and sliding in the tub
Holds babies' heads up and supports their neck and back
Helps parents save more time during the child's bathing routine
Eases any tension and stress
The ORTOREX™ Bath Seat for babies is constructed with mesh cloth for breathability and durability. It also features three adjustable buckle belts for a secure fit on the sides of your tub. It is pretty easy to attach with its buckles, and it can be folded up for storage when not in use. Moreover, the soft, skin-friendly material makes it gentle on your baby's skin. Plus, our bath seats are also quick-drying, so you don't have to worry about mold or mildew.
KEY BENEFITS:
✔️ SAVES YOUR BABY FROM SLIPPING & FALLING — The upgraded buckle system holds babies' heads up and supports their neck and back during the bathing time to prevent any slipping, falling, and sliding around too much when they move their arms or legs inside the tub.
✔️ NON-TOXIC & SKIN-FRIENDLY MATERIAL — The ORTOREX™ Bath Seat is made of soft, skin-friendly fabric that's gentle on your baby's sensitive skin. Your baby will feel comfortable while sitting in the bathtub on this pad.
✔️ UNSINKING STRUCTURE — The EPS foam closed-cell structure contains gas to provide strong buoyancy. It has a non-skid bottom, so it won't slip or slide when you set it down to bathe your child.
✔️ MAKES BATHING EASIER — Our baby bath seat can hold your child more securely than you alone can do, which makes it easier for you to wash your child's body and hair without having to worry about any possible accident.