Description
Put an end to back pain and rigidity
Stay protected from back pain with our device. It seamlessly helps relieve discomfort by restoring the natural curvature of your spine. Gently realigning your vertebrae, the Ortorex Back Stretcher improves your posture and relieves rigidity. Just use it for 5 minutes twice a day.
Healing acupressure
Our device has 108 massage points. Applied to your lumbar area, it promotes healing by increasing blood flow.
Adjustable stretch level
Offers three adjustable levels for complete stretching.
Multifunctional
Feel the massaging effect and heal your body while sitting or lying.
High-quality materials
The Ortorex Back Stretcher is made of solid ABS plastic. It ensures a safe experience when supporting your back.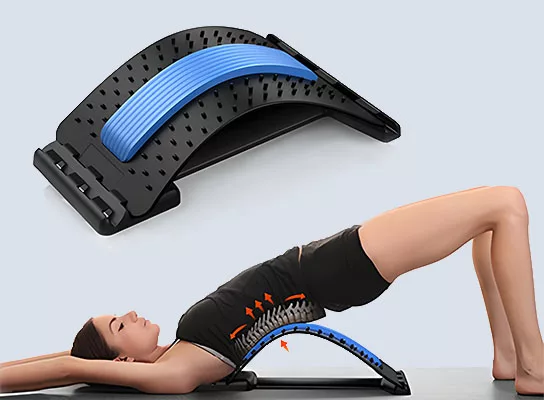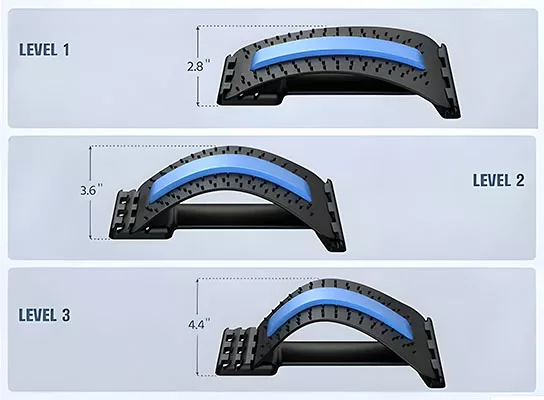 Beginner-friendly
The first adjustable level is suitable for beginners. Adjust further at your own pace.
Portable and lightweight
Easy to store and pack wherever you go.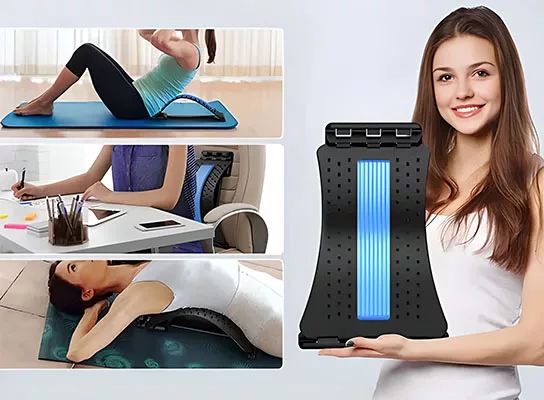 More reasons to love our back stretcher
Promotes Relaxation
Compact Design
Affordable
Suitable For All Ages